Our Process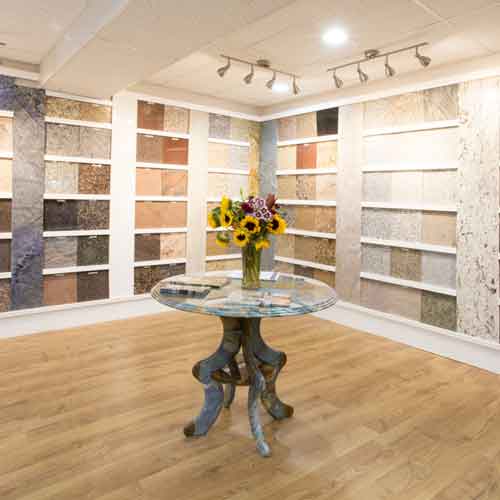 Stone Selection
The first step in buying new countertops is choosing the right type of stone. We carry everything from natural marble and granite, to engineered materials like Cambria, Caesarstone and Silestone. You will work with our stone experts to help you pick out a stone that will meet your design and lifestyle needs. Your stone expert will help you with decisions on backsplash, types of cutout (such as sinks) and optiosn for edge details, all of which affect the prices. Please note that for us to provide you with an accurate estimate we will need an overhead view of your project layout with measurements.
Once we have helped you choose the right type of stone for your project and budget, the next step is picking the actual piece of stone. We stock thousands of slabs averaging 10 feet (120") long by 5 feet (60") high. We strongly recommend that you visit Cape Cod Marble & Granite's showroom to view the actual stones that will be used for your project. Natural stones are subject to variations in color, marking, veining, texture, pattern size and shading. These are natural stones characteristic and cannot be changed, so it is critical that you see the actual slab that will be used for your project prior the fabrication. Once you view and approve your stone, our sales team will reserve your slabs.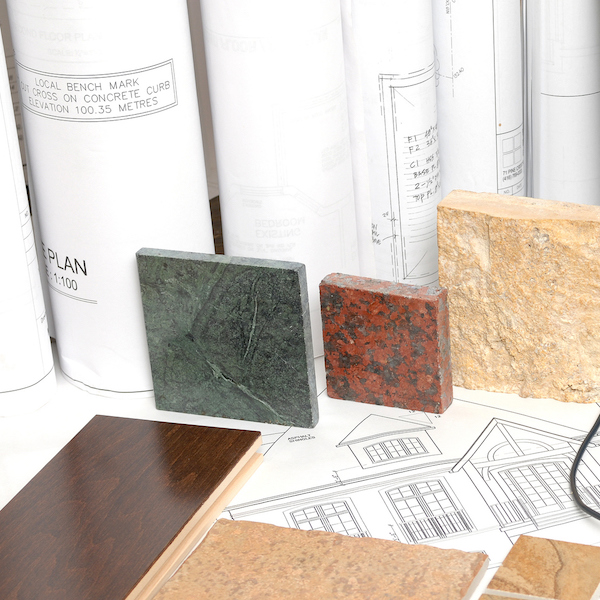 Template
Once you have decided on the type of stone you want and selected the exact slab we will use, it is time for the template and layout. Cape Cod Marble & Granite will have an experienced professional visit your home to get laser-accurate measurements. It is important that the project manager can be present to answer any questions. Be sure to review every detail with your sales representative at this time.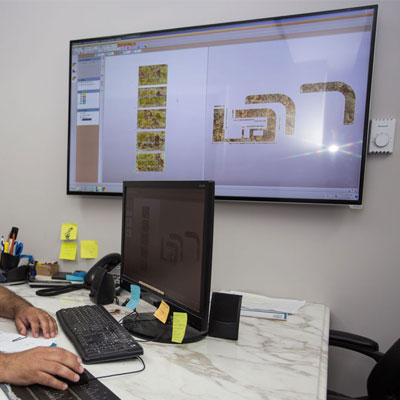 Digital Layout
A digital countertop layout will be created based on the template of your project. This step is computerized through Slabsmith, which is a software that redefines the possibilities and potentials when working with both natural and quartz stone products. Slabsmith produces highly accurate digital photos from physical slabs that are true to life in both color and dimension and contain all relevant properties of the original slab. As a direct result, you are able to easily and accurately visualize their project layout on the digital slabs, reviewing it and making any necessary changes before production.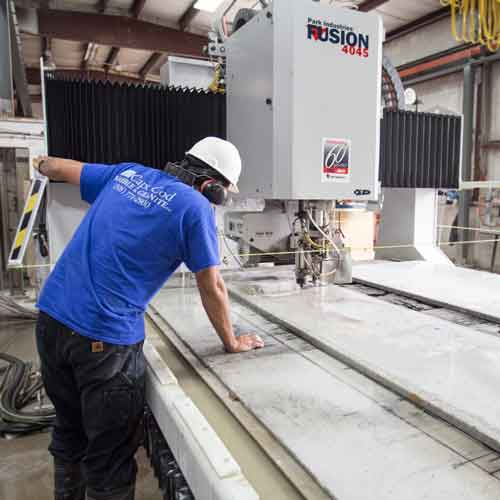 Fabrication
Stone fabrication is done in several steps. First, the digital countertop layout is sent to the shop to be cut using an automatic and computerized saw-waterjet machine. We have invested thousands of dollars in the latest technology to simplify the process of cutting and ensure that the end product meets accuracy specifications and customer's expectations, coming out perfectly every time. Our fabrication shop is equipped with Fusion CNC Saw/Waterjet; CNCut; Yukon Bridge Saw; and Fast Back. Once the countertops are cut, our polishing crew will work on the edge profiles, finishing cuts and other details.
The fabrication process will take one to three weeks, and only starts once the deposit is received, template is made and approved, and all additional information has been finalized.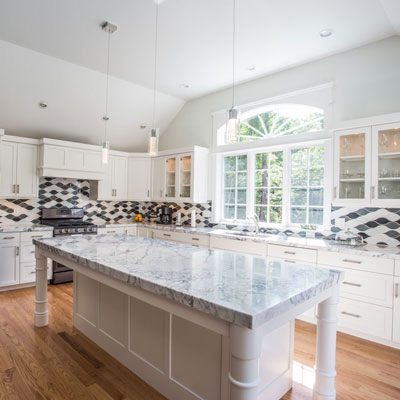 Installation
Once the countertops are cut and finished, it is time for installation. After coordinating a date and time, our installation crew will carefully transport the countertops to your home. Once installation is complete, our team will seal the stone and do all necessary clean up, providing instructions on care and maintenance. Installation time varies based on the project. The customer or contractor must be present during the entire installation process.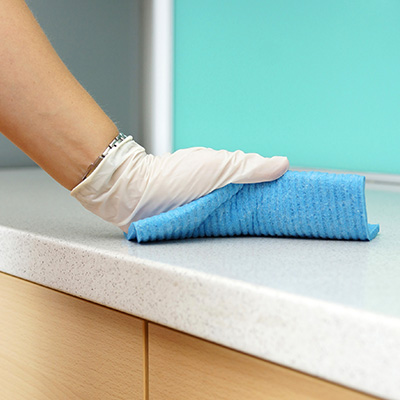 Maintenance
If properly cared for, stone countertops will last a lifetime. The key is proper maintenance. Each stone has different requirements for sealing and protection. We are happy to help provide yearly maintenance of your stone to help protect your investment.
Natural stones may be cleaned with stone cleaner or mild dish soap – make sure it is non-acid and ammonia free. Do not use lemon-based and orange-based cleaners because they are acidic. Never use an abrasive cleaner.
We put a first layer of sealer on all countertops we manufacture at our fabrication facility, as well as another coat of sealer once installation takes place. It is the customer's' responsibility to maintain sealing the countertops after they are installed. We recommend limestone, marble and lighter granite colors to be sealed once every six months; darker granite colors can be sealed once a year. We recommend mineral oil to be applied on soapstone countertops to help it develop a dark patina and enhance its natural aging process. The oil is not sealing or protecting the stone, it is only speeding up the natural darkening process. It may take several applications until the stone is uniform. Please contact a salesperson for more information.
Cape Cod's Premier Marble & Granite Fabricator